My Favourite Planet > English > Middle East > Turkey > Pergamon >
| | | | | | | |
| --- | --- | --- | --- | --- | --- | --- |
| Pergamon gallery 1 | Pergamon | | | 9 of 37 | | |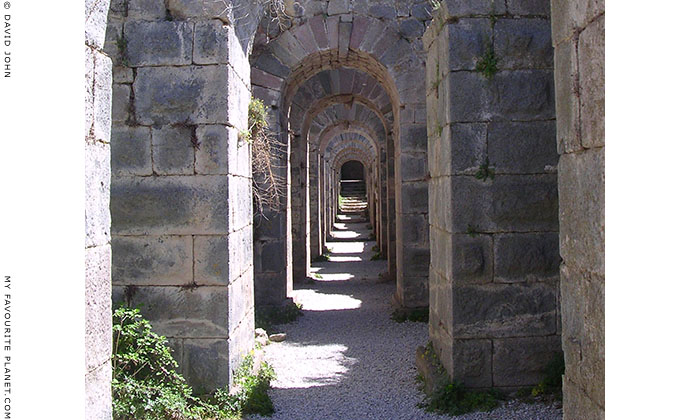 Pergamon Acropolis: one of the arched tunnels beneath the Temple of Trajan.
The Trajaneum, the sanctuary of the Temple of Trajan (see gallery 1, page 14), was built in the 2nd century AD on a west-facing slope, which was made level by the construction of a 68 × 58 metre terrace supported by a row of eleven arched tunnels (see photos below), built of blocks of local andesite stone (see gallery 1, page 5).

Perhaps surprisingly, these tunnels appear not to have been used for storage.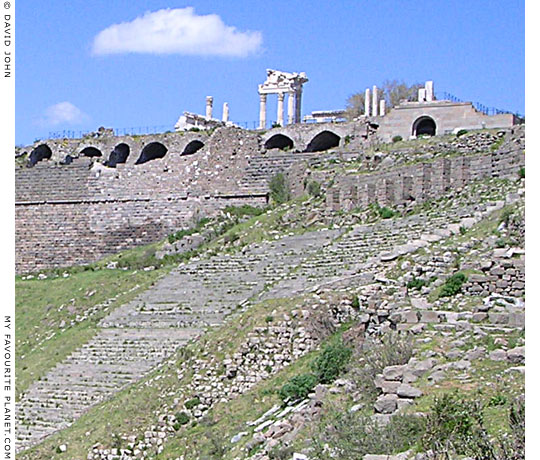 The top of the Theatre, the reconstructed marble columns and architrave of
the Temple of Trajan and the arched tunnels of the terrace on which it stands.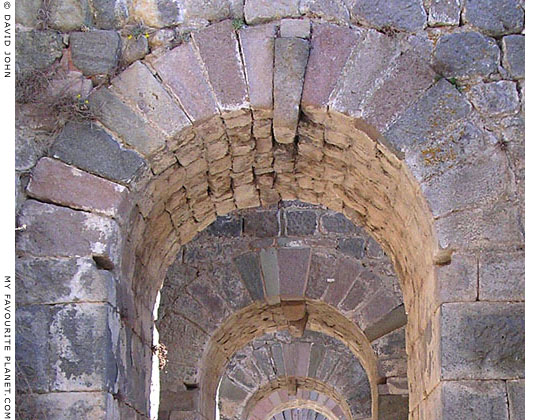 Detail of the stonework of one of the arches.
Maps, photos and articles: © David John,
except where otherwise specified.

Additional photos: © Konstanze Gundudis

All photos and articles are copyright protected.

Images and materials by other authors
have been attributed where applicable.

Please do not use these photos or articles without permission.

If you are interested in using any of the photos for your website,
project or publication, please get in contact.

Higher resolution versions are available on request.
Visit the My Favourite Planet Group on Facebook.

Join the group, write a message or comment,
post photos and videos, start a discussion...