My Favourite Planet > English > Europe > United Kingdom > England > Avebury >

| | | | | | | |
| --- | --- | --- | --- | --- | --- | --- |
| Avebury, Wiltshire | Avebury gallery | | | 58 of 67 | | |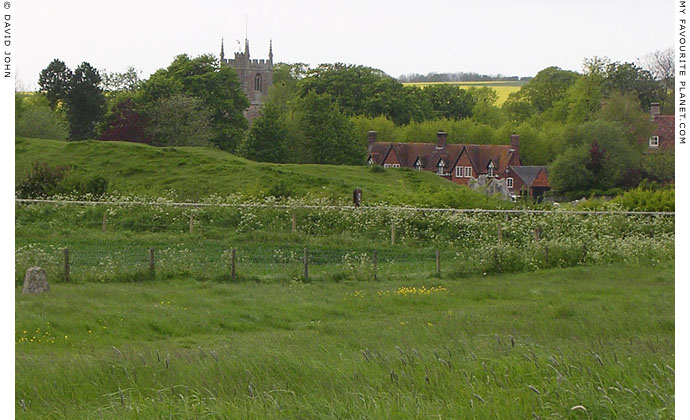 View of Avebury village and the tower of the Church of Saint James, from West Kennet Avenue.
The Domesday Book (1086), the survey of England commissioned by the first Norman king William the Conqueror, mentions Avebury (as "Averi-berie") for the first time and lists the church, now called Saint James, which is thought to have been built in the 11th century before the Norman conquest. The nave and two windows from this period can still be seen in the church. The free-standing stone font of the church is also thought to be Saxon, although the carvings decorating it are Norman. The church also boasts a Norman doorway.




Church of Saint James


The Red Lion Pub


The Lodge
Articles and photos: © David John 2005-2015

Some of the information and photos in this guide to Avebury
first appeared in 2005 on www.davidjohnberlin.de.

We welcome considerate responses to these articles
and all other content on My Favourite Planet.
Please get in contact.
Visit the My Favourite Planet Group on Facebook.

Join the group, write a message or comment,
post photos and videos, start a discussion...

Copyright © 2003-2017 My Favourite Planet | contributors | impressum | index of contents | sitemap