My Favourite Planet > English > Europe > United Kingdom > England > Avebury >

| | | | | | | |
| --- | --- | --- | --- | --- | --- | --- |
| Avebury, Wiltshire | Avebury gallery | | | 67 of 67 | | |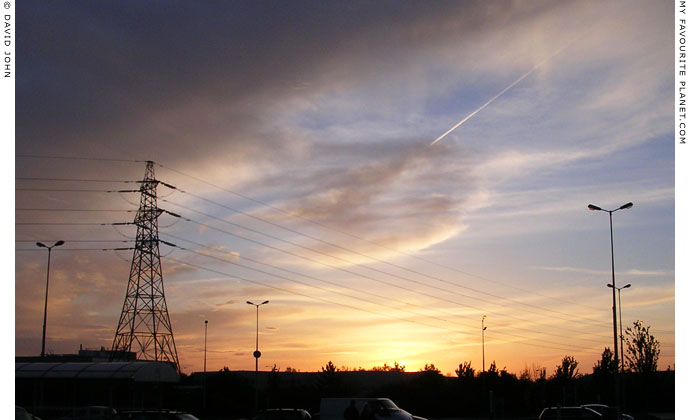 Sunset over a car park near the M4 motorway, on the outskirts of Swindon, Wiltshire.
After a day in the open rolling landscapes of Wiltshire's countryside and the among still mystery of Avebury's ancient stones, it is quite a culture shock to reenter the modern, hectic world of motorways, car parks, cities and supermarkets.

Back to the future . . .
Articles and photos: © David John 2005-2015

Some of the information and photos in this guide to Avebury
first appeared in 2005 on www.davidjohnberlin.de.

We welcome considerate responses to these articles
and all other content on My Favourite Planet.
Please get in contact.
Visit the My Favourite Planet Group on Facebook.

Join the group, write a message or comment,
post photos and videos, start a discussion...

Copyright © 2003-2017 My Favourite Planet | contributors | impressum | index of contents | sitemap